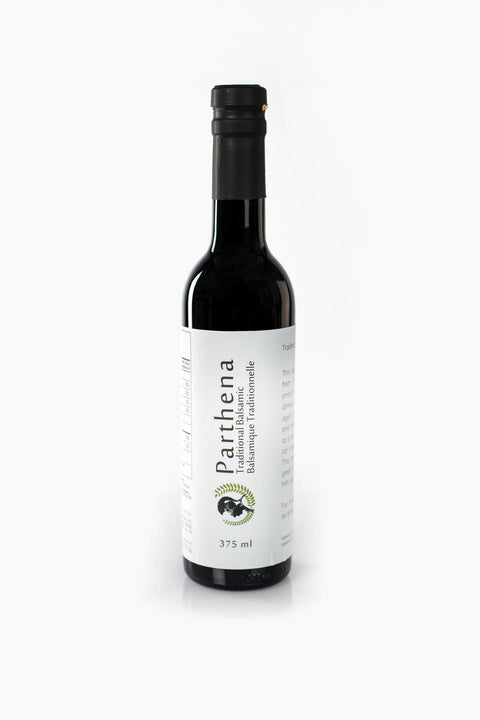 Parthena
Traditional Balsamic
Our 375ml aged balsamic vinegar from Modena, Italy is so smooth you could sip it after dinner. It has been aged in oak barrels for 10 years and contains no sugars, artificial flavours, preservatives, gluten, or caramels and is 100% naturally made. All ingredients are GMO free.
This is the highest quality of balsamic you can get, which means it has a low acidity level and aids with digestion.
Use it as a drizzle on cheeses, cured meats, fresh fruits, salads, or ice cream. It also makes for a great marinade for meats, fishes, and vegetables. The possibilities are endless.